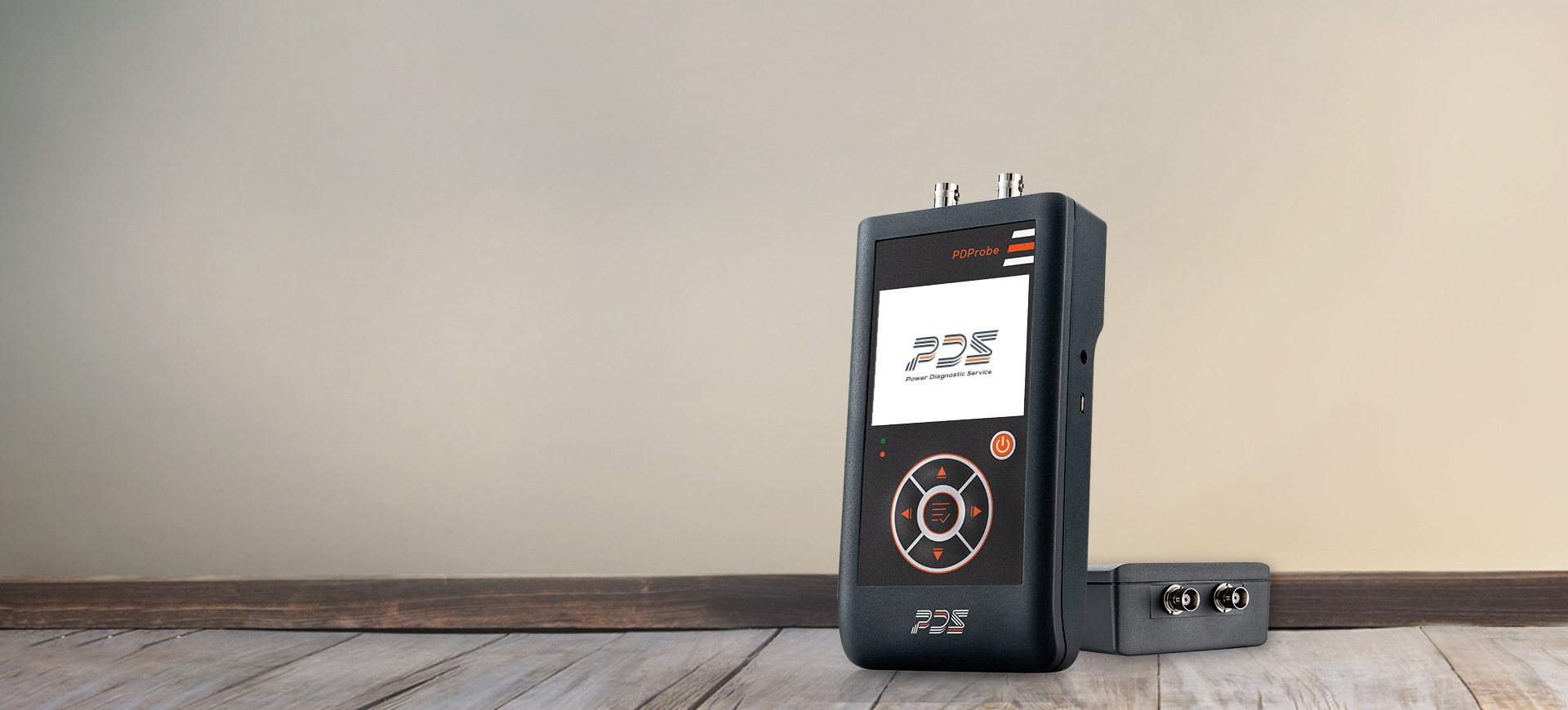 Fast PD scanning surveyor for substation.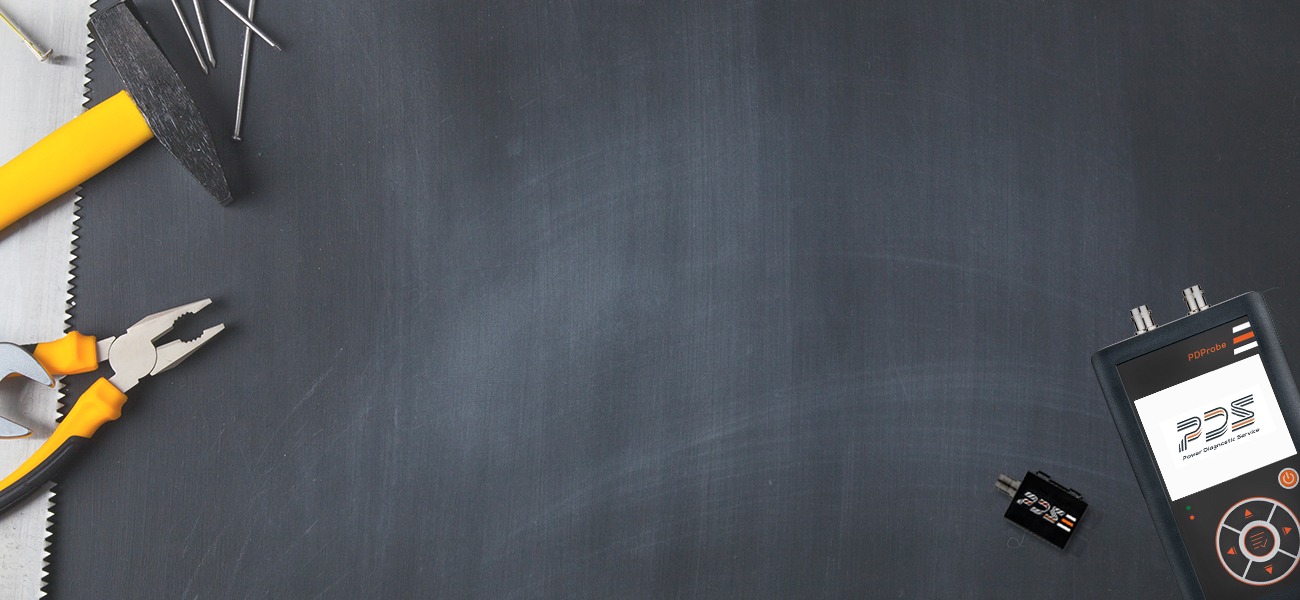 Benefit
●

Fast scanning at substation to discover defects

●

Wide range of sensors for more accurate result

●

Dual channel for different detection method comparison

●

Reduce unnecessary sensor changes Multiple display modes to see PD detail

●

Auto-recognition of PD type helps analy- sis process

●

Signal recording of both channels

●

NFC tag function improve on-site test procedure

●

Eliminate unscheduled downtime and minimize scheduled downtime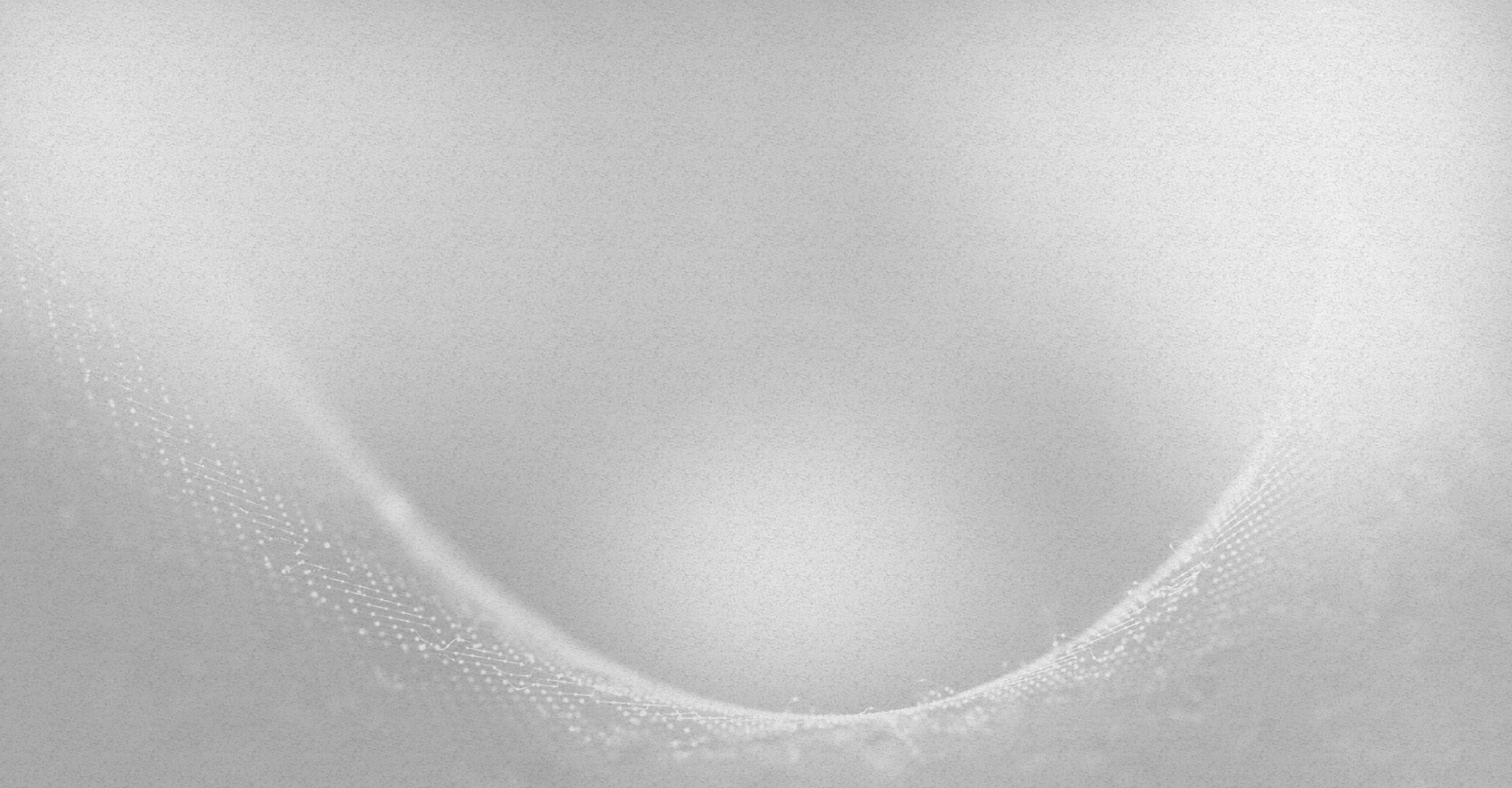 Display Modes
Dual channel and simultaneous display :
TEV, UHF, RFCT
Ultrasonic, Acoustic Emission
PD Probe display modes :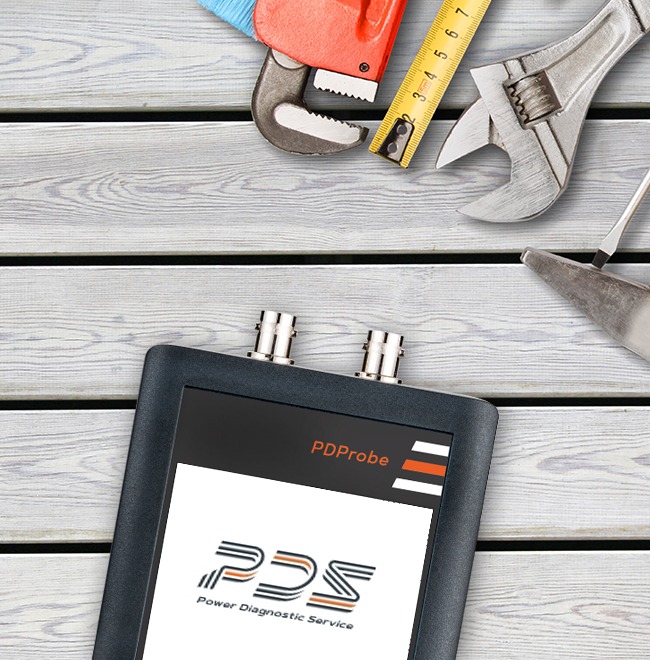 Features
Signal auto-analysis and recognition

3.5" LCD color touchscreen

Up to 8 hours operation, USB charging compatible

NFC Technology for better testing efficiency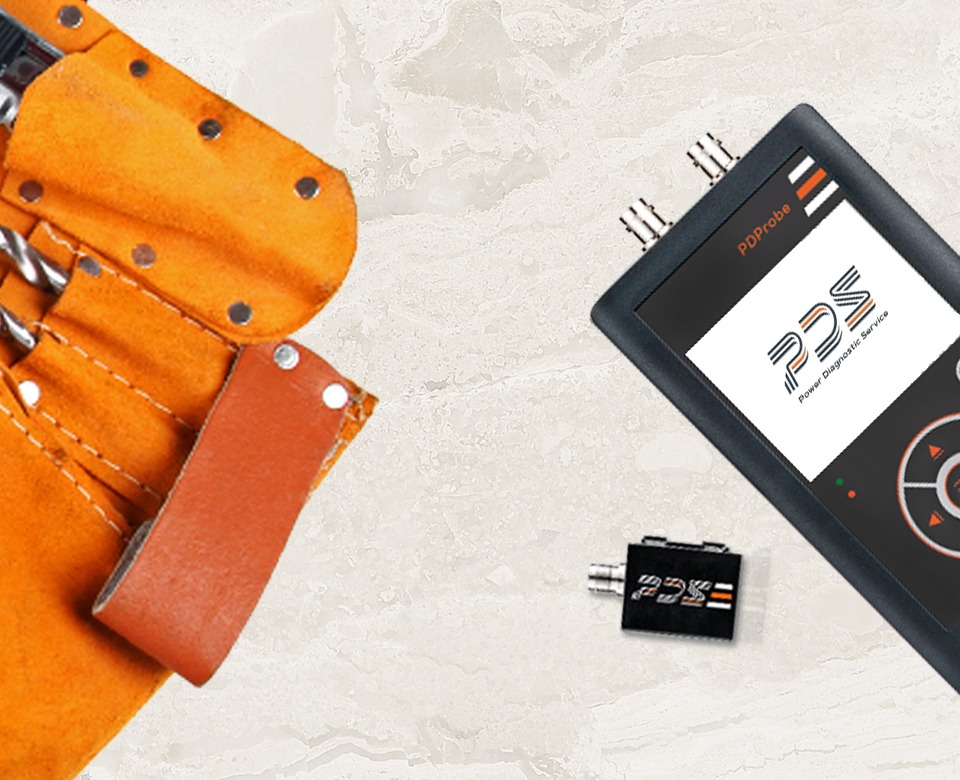 Efficient PD Detecting
PDProbe is a rapid survey tool for Partial Discharge detection, utilizing different types of sensor including TEV, RFCT, UHF, Acoustic and Ultrasonic for different applications. Through its dual channel design, simultaneous results from two separate sensors can be compared in order to reduce unnecessary sensor switching for comparison. Dual channel reading will be displayed, one from electromagnetic channel plus one from audible channel.

Built-in NFC is an innovated asset manage- ment function, that allows on-site testing engineer to improve testing procedure and accuracy.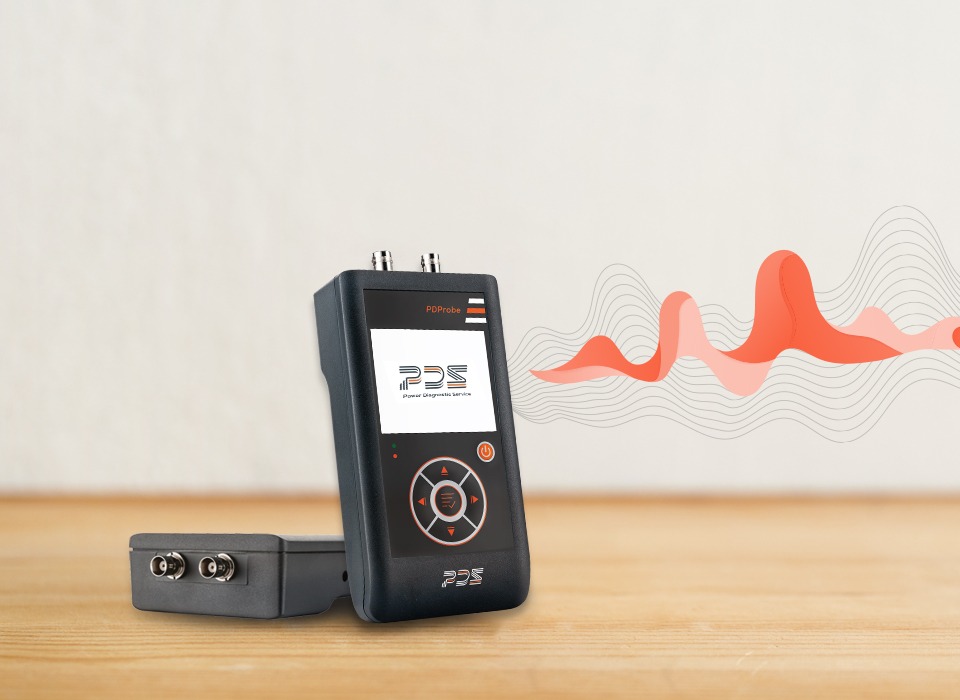 Enhanced Analysis Function
Dual magnitude display, PRPD and PRPS are basic functions of PDProbe. With the aid of PDS's Big Data technology, PDProbe has built-in signal auto-analysis and recognition function to help the user to distinguish different types of discharge and noise.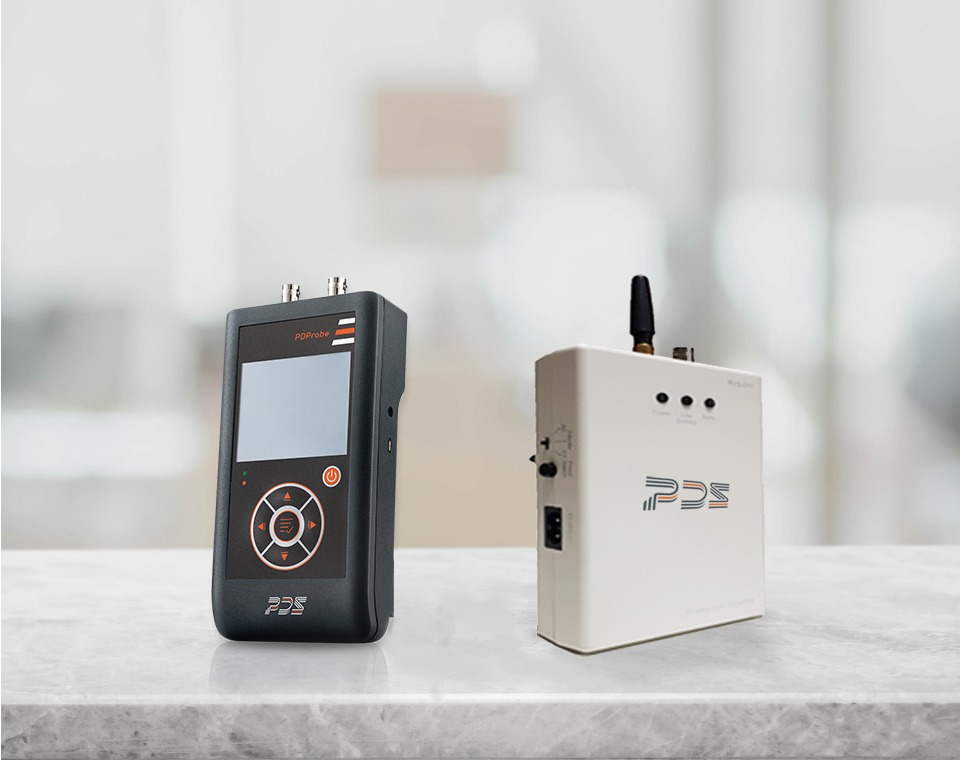 Accessories
Tx :
- Wireless phase synchronizer
- Three synchronization methods
• External source (Current transformer)
• AC source
• Inductor


Sensor :
- UHF TM Sensor
- TEV
- Ultrasonic
- HFCT
- AE
- Ultrasonic (Parabolic Disc)

| | |
| --- | --- |
| Number of Channel | 2 BNC |
| Channel 1 | Electrical sensor(UHF、HFCT、 TEV) |
| Channel 2 | Acoustics Sensor (US, AE) |
| NFC | Built-in |
| Rx | Built-in |
| Recording time | 10 minutes |
| Gain control | Auto or manual |
| Display | 3.5'' color touchscreen |
| Communication port | USB & NFC (PC connection for data transfer) |
| Battery | Rechargeable Li-ion 6.6Ah |
| Operating time | Up to 8 hours |
| Battery charger | 90 to 264 VAC, 50/60 Hz |
| Operating temperature | 5 to 55 °C |
| Operating humidity | 0 to 90% RH non-condensing |
| IP rating | IP42 |
| Dimensions | 92x172x39(mm) |
| Weight | 300 g |